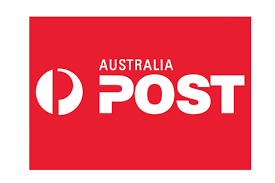 Express Post
We have chosen Australia Post to be our delivery partner.
They have the fastest nationwide service.
All our orders are shipped using Express Post
Product Packaging
We wrap all our products carefully to help make sure that they arrive in the best possible condition.
In summer months, or when it is really hot in winter, we include additional packaging to maintain a cool temperature.
Cost of Delivery
We charge a rate based on where your order is being delivered. This is shown at checkout based on the delivery postcode.
The Sydney region is $10.95
Capital and Major Regional Cities is $13.95
Other areas are $16.95
How Long does shipping take
We make most of our chocolate gifts when our customers make an order.
This usually means 1-3 days to get the produced.
Once Australia Post picks up, the delivery timeframe is based on where the order is going. You can checkout details on delivery timelines with Australia post. We are based in Wyong, NSW.
What is something goes wrong
Things can and do go wrong. Please contact us at hello@chocolab.com.au and we will try our best to help.
Shipping Delays
We have partnered with Australia Post as they are the experts on getting parcels delivered across the country in the quickest possible time.
There may however be times that despite everything they do that your delivery goes missing or takes a detour somewhere you don't expect.
If this happens, the best option is for you, the Customer, to lodge an enquiry directly with Australia Post. If you contact us, we can also put in an enquiry, however this is unlikely to speed up the process.
Australia Post usually takes 1-3 days to provide a resolution and often the parcel is delivered in that timeframe.